Best Family Tours in Rome

Colosseum, Pompei, Sistine Chapel, Circus Maximus and Civita di Bagnoregio in Virtual Reality.
Immerse yourself in the history of Ancient Rome and the villages of Italy, with the Virtual Reality Tour of Ancient Rome designed for every family.
It is certainly a new way to have a simple, fun and highly engaging learning experience. Choose to virtually visit the Colosseum, Circus Maximus, Civita di Bagnoregio or the Sistine Chapel. Learn with us and you will surely not regret it!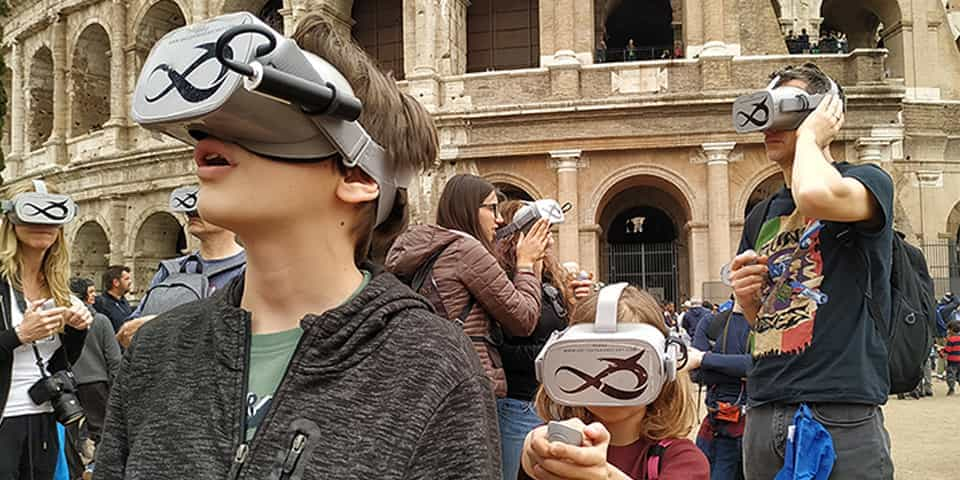 What to see in Virtual Reality
Entertaining kids has never been easier! Ancient & Recent is one of the Family Tour Operators specializing in Best Family Tours with children. In other words, an all-round virtual tours for kids. Our strength is to let kids understand the history of Ancient Rome through the use of VR glasses. Simplicity and fun are our keywords. It will be an unforgettable experience. Your whole family will be taken back in time to relive the history of this fantastic city from the very beginning. Thanks to a 3D reconstruction and a virtual animation of the characters, you will feel like you are right there and take on the role of an ancient Roman.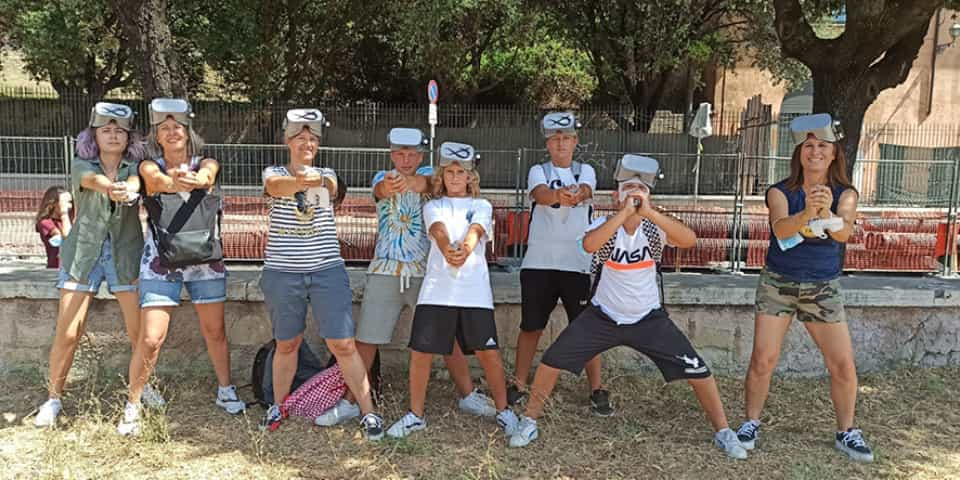 You can, first of all, choose whether to attend a gladiator battle inside the Colosseum; or take part in a chariot and chariot race in the Circus Maximus; let yourself be guided by 5 virtual guides in the city of Civita di Bagnoregio, just outside Rome; or finally follow Michelangelo inside the painting in the Sistine Chapel. Whatever your choice is sure to be tempting.
Kids will have fun like never before. To top it all, an audio guide in multiple languages, designed for both children and adults, will allow you to take a step back in history to discover the symbolic Rome monuments. It will be a high quality tour to meet your every need and need.
We are a specialized in Rome Family Tours, born with the intention of entertaining and entertaining kids of any age group. Private Tour of Rome for families with children are designed for a trip children to travel through time. All to intrigue and entertain children and family together. Everything will remain etched in your mind and if you want our staff will take a souvenir photo for you to show to friends and relatives. From the smallest to the oldest, everyone will go home happier than ever.
Celebrate your Birthday Party
Do you want to celebrate your kids Birthday Party in a different way? What better way than to combine technology and history. Certainly, you and your family will take home an unforgettable memory. We are sure of this! An extraordinary children tour with 3D Virtual Reality Tour as a birthday present.
So wear the VR viewer, with your family or friends, and immerse yourself in a historical and pleasant journey at the same time. Our Virtual Reality is suitable for any birthday party for kids of all ages. Spend a day unlike any other on one of our Best Family Tours. You will not forget it!
In conclusion, you can join our group tours or request a private tour for your family with children. Our staff and your tour guide will be dedicated entirely to you.
If you have any other requests, we will be ready to customize your tour to meet them. Our Best Family Tours can be booked privately or in participation with a group of other kids. Do not hesitate to contact us. Then? What are you waiting for!